Play games on November 4 to support CHoR! 
Extra Life is a way for gamers to raise money for their local Children's Miracle Network Hospital like Children's Hospital of Richmond at VCU.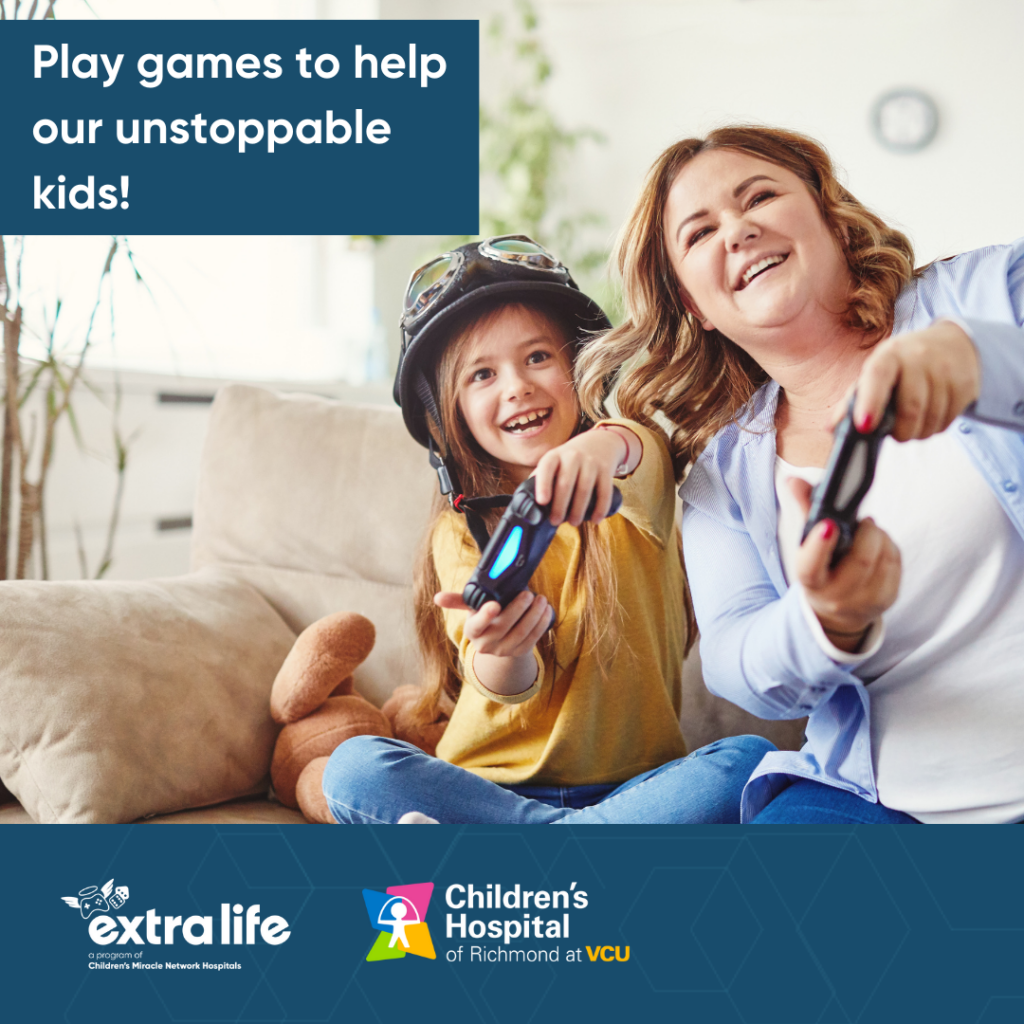 Join us for our annual 24-hour gaming marathon where thousands of Extra Life community members execute their fundraising activities. Since 2008, Extra Life Participants have raised over $130 Million.
Creating your fundraising page and registering take less than five minutes. Learn more and sign up.
Whether you're streaming, playing board games, making art, or just plain asking your friends and family to donate, Game Day is whatever you want it to be.
November 4 is the day CHoR is setting aside this year — but your Game Day can be any date that works best for you!
Visit chfrichmond.org/extra-life to get our social media toolkit, make a donation or find out more about how gaming supports CHoR's unstoppable kids!