Thank You Panda Express Associates and Guests!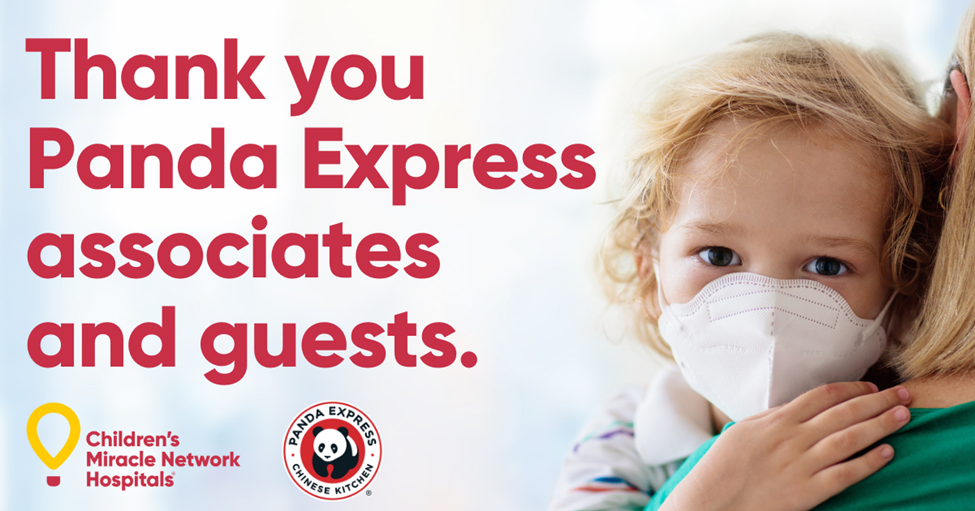 Through the annual register campaign and associate giving efforts Panda Express had a successful year of fundraising despite the challenges they faced. In 2021, Panda Express raised $69,426. Panda Express funds continued to support programs and services to help support a child's well-being.
Panda Express brought together it's leaders and associates to advocate for Children's Hospital of Richmond at VCU by sharing our mission to change kids' health and the future.
When we positively change the health of even one child, we create a ripple effect felt by our communities for years to come. When we ensure our children can lead healthy, fulfilling lives, we foster the scientists, inventors, artists, and leaders of tomorrow
Thank you Panda Express for your unwavering dedication to our cause. 2021 was undoubtedly great!
We cannot do this alone, but together we can change kids' health and the future.