Thanks to Dairy Queen for Dipping It For Our Kids!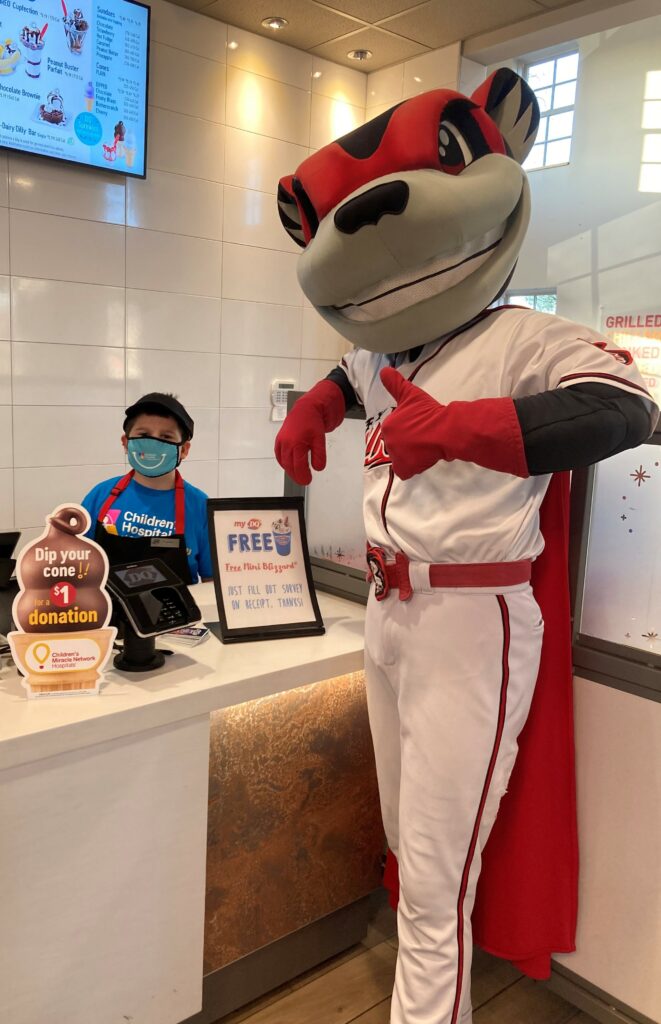 March 21st marked not only the beginning of spring but Dairy Queen's Free Cone Day as well. Select locations across the U.S. participated by giving away free vanilla cones to Fans. To sweeten the deal, and as celebration of the 38-year partnership between Dairy Queen and Children's Miracle Network Hospitals, some locations invited Fans to take it a step further and "Dip It For Kids." By making a $1 donation to their local children's hospital at the register Fans could choose to a dip their cones in one of the delicious flavor offerings.
The team at the Charter Colony Dairy Queen in Midlothian participated in a big way! Frankie Ferreira, CMN Hospitals' 2022 Champion Child for Children's Hospital of Richmond at VCU, was on-site with owner, Jane Blackburn, and Nutzy from the Richmond Flying Squirrels to help serve up treats to benefit the hospital helping Frankie live a stronger life.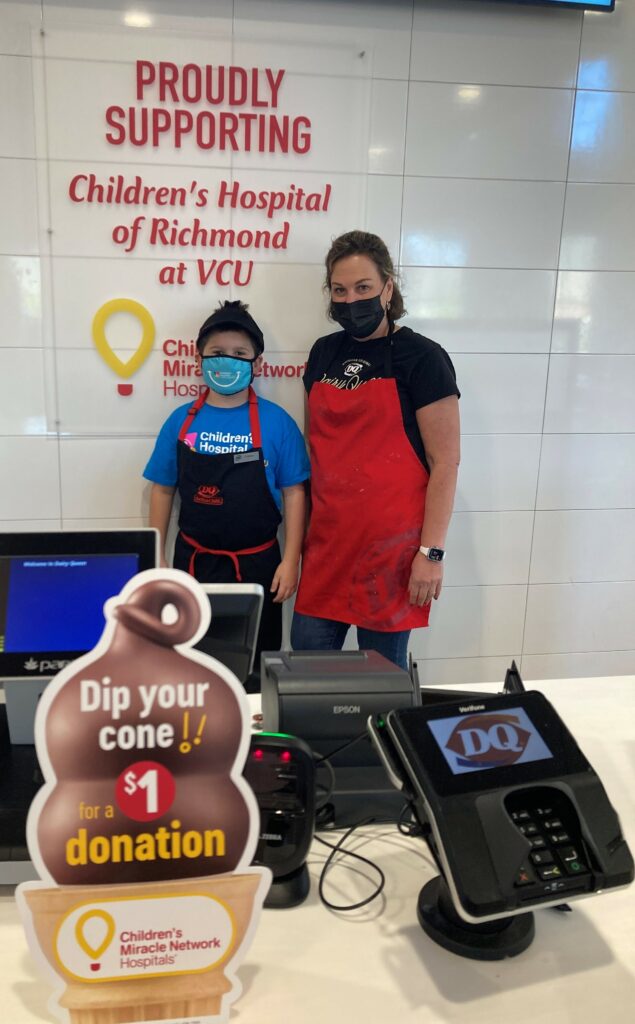 The Charter Colony location (14031 Midlothian Turnpike) opened last July and has already raised more than $10,000 to support the work happening at CHoR each and every day. "The DQ business revolves around kids – it's a natural partnership and we want to support our community that gives us their patronage day after day. Participating in Dip It For Kids and Miracle Treat Day, and inviting our Fans to Round Up with each purchase is easy, and it reminds us that we aren't just in the ice cream business, we're in the business of making people happy – especially for our youngest Fans," said Jane.
Children's Hospital Foundation and Children's Hospital of Richmond at VCU are proud to partner with the Richmond-area Dairy Queen owners and operators. Together, these local business owners have raised and donated more than $230,000 to support CHoR.
Be sure to save-the-date for the other tastiest day of the year, Miracle Treat Day, set for Thursday, July 28th.